Normally I recommend 8GB of RAM and as near to an i3 processor in terms of speed with an aim to spend about £300. Early 2017 this is do-able. Just I've just spotted a new trick I would be quiet happy to do myself.
Second hand from an Amazon refurbisher. Why? £100 cheaper, some sort of warranty and buyer protection via Amazon.
Go to https://www.amazon.co.uk/
Click on "Shop by Department", this top left hand side just under the logo


Click on that phrase, you'll not get a list, scroll down until you see "Electronics & Computers", under this heading you'll see "Laptops" – click on this link.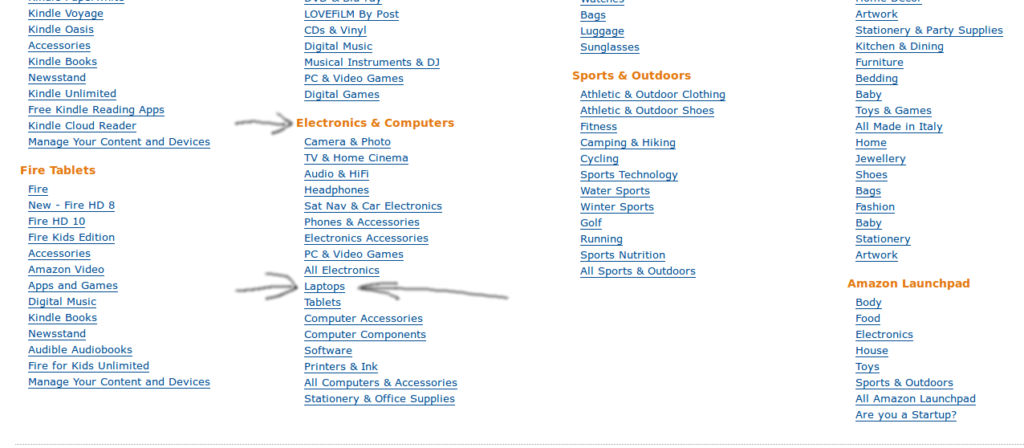 Now then next page will basically show you the Amazon list of computers for sale but we just want to narrow it down to all laptops for sale with 8GB RAM Computer Memory. 8GB of memory is a machine that will cope with the modern demands of todays web browsing and light usage. Technically you can just get away with 4GB of RAM Computer Memory but in a few years I can promise you with Microsoft Updates, 4 GB of RAM will NOT be enough. This is the best balanced article I could find:
http://www.windowscentral.com/how-much-ram-does-your-windows-10-pc-really-need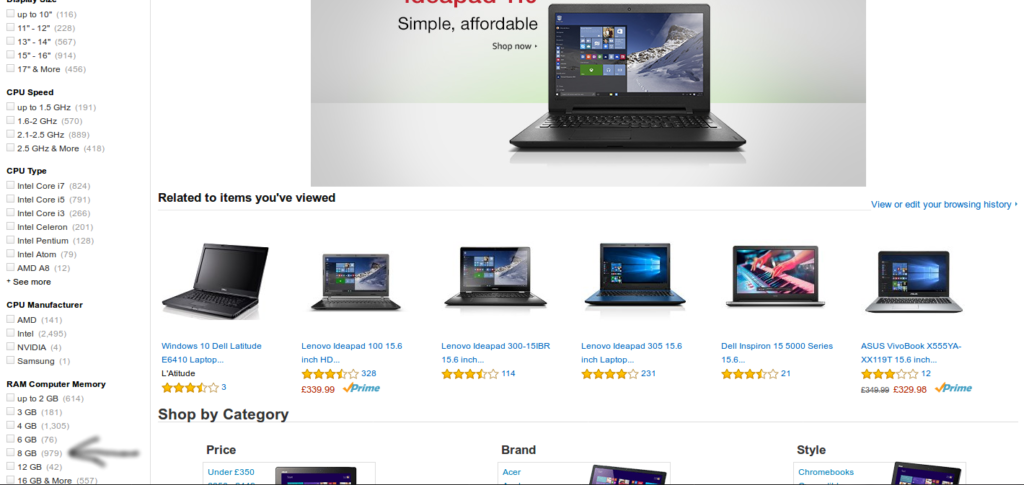 Next we need to find affordable laptops, so Sort by: "Price Low to High" – this is the top right hand corner.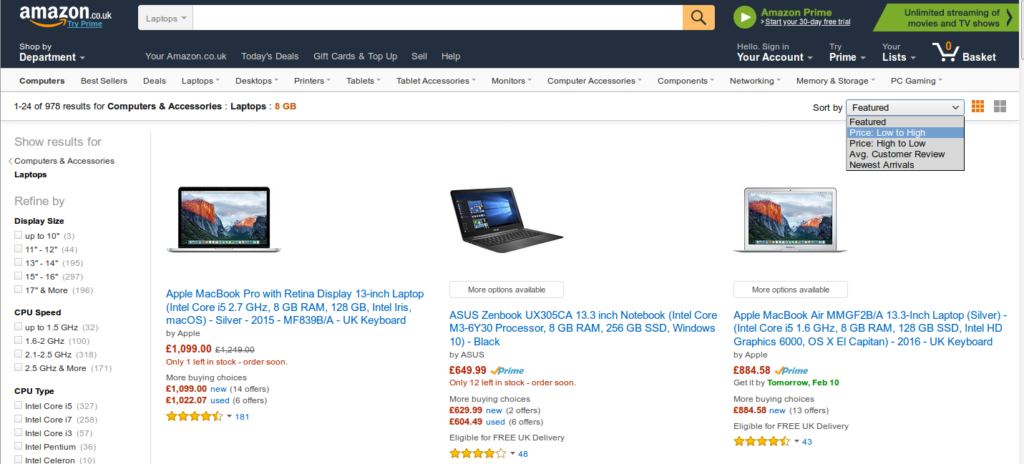 Wow, we've reached budget laptop shopping Nirvana!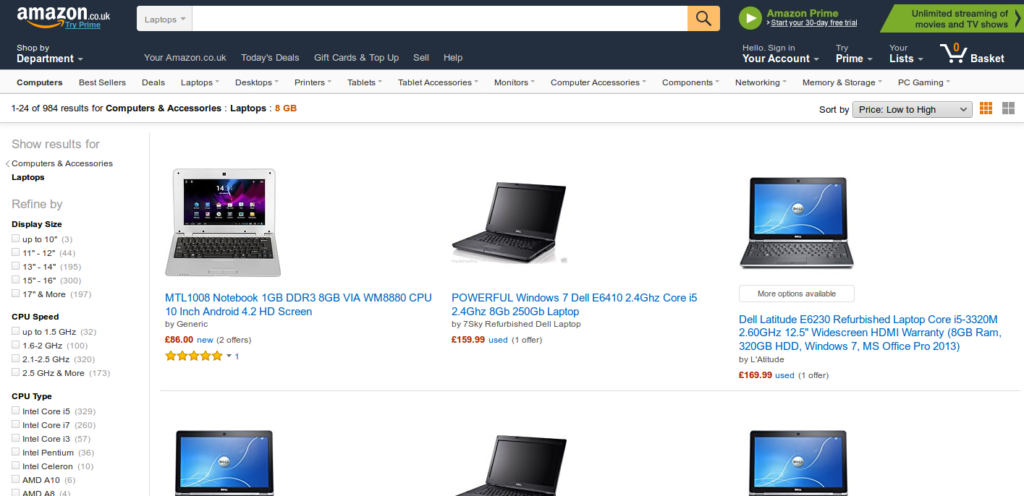 Now lets look at the first up, 8GB, i5 with Windows 10 – DO NOT look at Windows 7 etc. You need to purchase one with Windows 10 for the eligibility for Microsoft Security Updates, Windows 7 is no longer supported and if Windows 8 still is, it soon won't be.
Those are the three criteria 8GB, i3 or i5 with Windows 10
The i5 chip will be faster than the i3 but if you are on a budget you may even find that trade off not that bad as generally an i5 will use slightly more power and you battery won't last as long. But this is only a general rule of thumb, as later machine's power management has got more sophisticated and the designer of an i5 laptop may have specified a bigger battery to counter act this.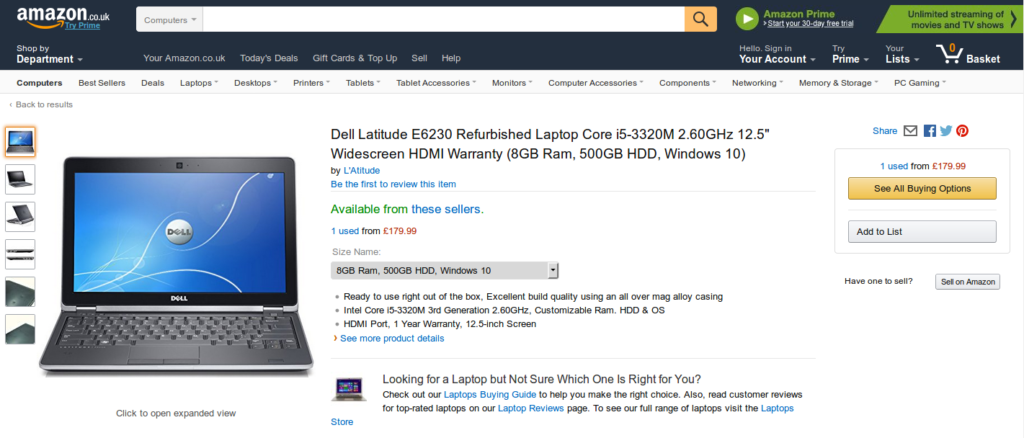 OK – so we have identified the laptop by 8GB RAM, processor and price. Tick, tick and tick. Now we have a model number, make a note of this and google it and have a look at the reviews people have written about.
How did the reviewer find it to type on?
How long should be battery last for?
How heavy is it?
Does it have a built in DVD drive? This can now be replaced by someone like me and a secondary hard drive put in. Great if you want to replace the normal drive with a faster hard drive and put a standard hard drive where the DVD drive used to be. When has the last time you actually played a DVD?
http://www.pcadvisor.co.uk/review/laptops/dell-latitude-e6230-review-3433446/
So in March 2013 is was a £1200 top quality corporate laptop.
And the processor – bangs for buck.
Google "Process name & model + cpubenchmark" – no space between cpu and benchmark, it's an actual site. EG: intel core i5-3320m cpubenchmark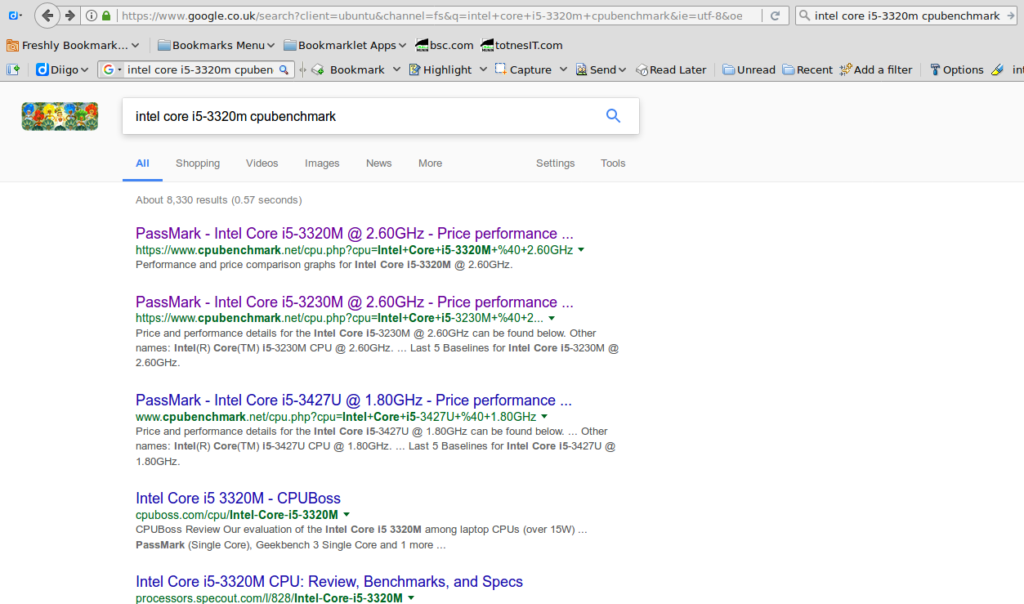 In my search example the chip has been benchmark performance assessed using PassMark test software on the cpubenchmark.net web site and that's the link I'm looking for. So I've clicked on that first link and scrolled down.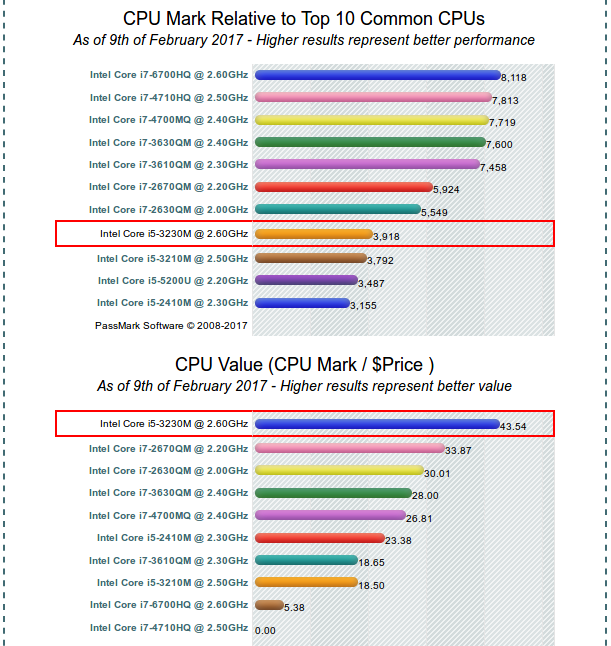 So it's at the top of the league for the i5 processors made by Intel at the time but interestingly better value for money than some of the i7 faster processors at the time. This is because far more i5 of this type were made at the time so the actual processor hasn't held it's value like the i7s of the time.
The top of the article was as simple as I could make it and further on I've given you the tools that enables you to make decisions like a Pro!